Keeping sales teams fed with high quality leads can be challenging. There are many options from traditional marketing through to using 3rd  party vendors. But which vendor should you choose? Our guide below talks you through the options, and why we think AI powered lead generation is the smartest choice.
Finding the right lead generation solution for your business – a complete guide
To be successful a business needs customers. And while word-of-mouth, repeat business and reputation may be enough for a while, if you want to see significant growth, you need to be proactive about finding new business. This is where marketing – and specifically lead generation – comes in.
In simple terms, leads are your potential customers and lead generation is the process of attracting their interest with the aim of converting that interest into a sale. It's a crucial part of performance marketing, vital for building brand awareness, trust – and turnover.
There are two strategies for lead generation and most businesses use a combination of both:
1.
Inbound marketing attracts leads to your brand via content and other valuable information they're interested in consuming. Examples include:
Website content – blogs and articles that drive traffic to generate enquiries and leads
Referrals – leads generated through existing customers or partners
PR – press releases, editorials, interviews and thought leadership pieces that make you stand out
2.
Outbound marketing involves pushing messages out to your target market and includes:
Prospecting – cold contact via email and phone
Events – tradeshows, business breakfasts, seminars or invitational meetings that you're presenting at
Branding and advertising – sponsorship and advertising in mainstream media
Direct mail – hard copy mailers sent to prospects
Paid 3 rd party services – content distribution networks, lead brokers, lead generation agencies and list vendors who provide details of prospective buyers
Lead generation is a specialist job and therefore both small businesses and those that need large volumes of prospects for their sales teams often work with dedicated lead generation agencies (like us, but more on that later.)
What do lead generation agencies do?
Different agencies will be able to offer different services, depending on the technology and methodology they use. The main options are:
1.
Data purchase
The purchase of a list of key decision makers. It's possible to refine the data by certain criteria such as company size, industry and geographical location, but this entry-level option usually doesn't qualify any of the leads.
2.
Data purchase plus pre-qualification
As with data purchase, but with telemarketing and email campaigns included to identify warmer prospects and provide you with a list of ranked or qualified leads.
3.
Content distribution as a lead magnet
Information-rich content such as guides and white papers is posted onto a network of websites in gated format, so that interested parties must enter their data in order to download the documents. This data is then collated and provided as a list of leads.
4.
AI tech / Machine learning
This most advanced option uses live data and detailed targeting to identify your ideal
customers from a particular dataset.
Finding a lead generation agency
Working out which methodology is best for your business depends on a number of things including your budget and desired outcome. Remember also that it's the quality, not quantity, of leads that counts.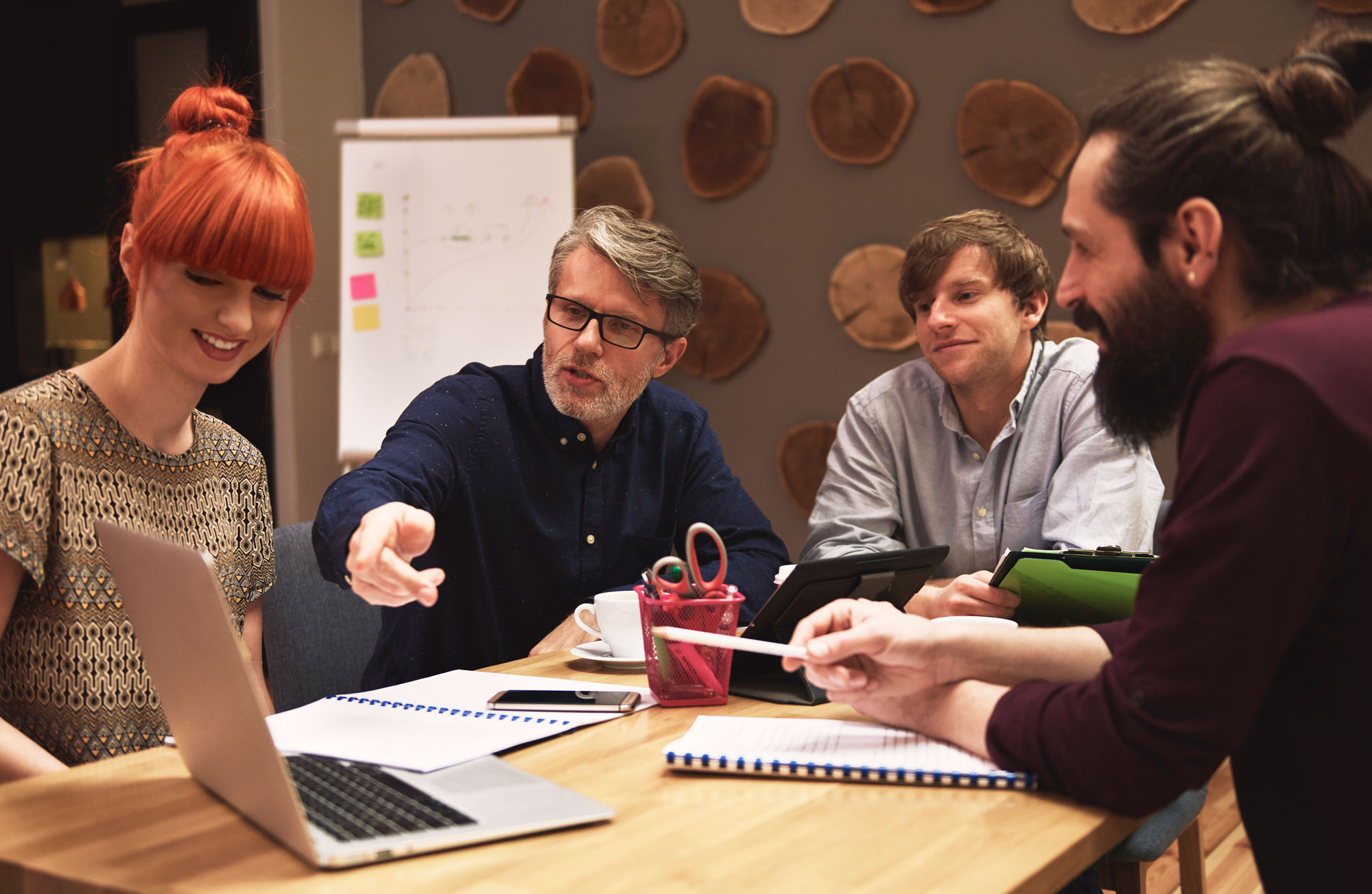 Gathering genuine leads requires a targeted strategy and the right agency will work alongside you to put this in place. When it comes to choosing an agency partner, there are a few things to consider:
GDPR – check that your agency understands the extent of the GDPR legislation and is fully compliant.
Campaign optimisation – will they optimise your campaign for sales and continue to perform ongoing optimisation throughout?

Criteria –

check which criteria they can use to target your audience.
Control – do they allow you to maintain control of messaging?
Qualification – agree in advance to what extent you want them to warm up or pre-qualify your leads.
Data transfer – can you get leads imported directly into your CRM.
Cost – remember that the Cost Per Lead is likely to reflect the lead quality – a better measure is the campaign return on investment.

Insight –

what insight do they offer, if any, to assist your sales teams in opening doors? Understanding – they should understand your business objectives and target audiences.
Discover Interlink's tailored services
At Interlink, we drill into what you want to achieve and then use the power of AI to generate opportunities that are more likely to convert.
It's a solution that we call Discover. Using AI and deep learning, it searches the web for online intent signals, using information including recent hires, technology install data, publicly available financial information, mergers and acquisitions and website developments to rate a company's purchase intent.
Our industry-leading algorithm then enhances the information, scoring it against a number of criteria, and adding weighting to factors that are particularly important to you. The end result is a lead list of accounts tailored to your specific needs and in the research stage of the buyer cycle, where they're most interested, responsive and open to your contact.
Opt in to our Convert package too and we'll also provide insight for each lead and assist with how best to open, converse on and close calls for the best results.
Why invest in lead generation?
Lead generation is the lifeblood of a business. It builds trust, visibility and credibility in your brand, maintains a pipeline of enquiries and increases sales. Without qualified leads or leads that are truly interested in your product or service, it's incredibly difficult to generate sales – and without sales there can be no growth.
Find a lead generation company that understands and shares your common goal, aims and needs and you can transform not only the way you obtain new leads but the way you do business.
Lead Generation - Find out more, fill out the form