Having trouble hitting sales targets? Constantly finding yourself with poor-quality leads? Think there's no one left to sell to? You're not alone. 
You need successful lead generation, and more specifically, a worthwhile business to outsource to. In this blog, we home in on the benefits of lead generation, and the value of a dedicated company for combatting your sales issues.
The importance of lead generation
Lead generation is the first part of the sales funnel – and it's crucial. As well as solving your sales problems, you can use it to plug a gap. It empowers you to filter out the noise and ensure you're doing what's necessary to get people interested in your offering.
Not only can it work better with your supplementary marketing activities, it's more effective. ROI for a lead generation strategy is usually at a higher rate than most other types of marketing as it allows you to convert leads more swiftly. Your prospects need to know about you in order to convert – and rather than getting in touch with you to uncover the required information, everything is presented directly to them. All their questions are answered, and you can amplify your figures to reach your sales objectives.
As for how to generate more leads, there are a number of ways. For example:
Upping your marketing spend.
Tasking your sales team with cold calling.
Utilising a telemarketing service.
Outsource to experts in lead generation.
Why you need a lead generation company
It's no secret that lead generation is a complex (and time-consuming) process. That's why a specialist company comes in handy. By passing on this responsibility to the experts, you'll be able to focus on closing sales. The lead generation business will cut through the noise, providing ready-made leads that are as niche or broad as you need.
Along with improved efficiency, your costs will reduce too. Rather than attempting to train someone up in this field and purchase the specific technology, you'll gain expertise that's value for money. And, as they'll be qualified leads with a higher chance of converting to sales, this means increased profitability.
With the outsourced company's use of advanced technology, the tools will provide you with the best possible lead pipeline. Tech is constantly evolving, and they can leverage this for your benefit.
Solve your sales problems with Interlink
Thanks to Interlink, you can guarantee genuine sales opportunities. How? through our three dedicated solutions to Discover, Engage and Convert your leads.
Using Discover, we maximise on AI to gain online intent signals from all over the web, bringing you pre-qualified leads with true potential. The Engage solution distills your audiences through innovative ABM and competitor installation targeting. Whilst Convert enables you to have more worthwhile conversations. You'll receive account enrichment data points and insights to give you the highest chance of turning a lead into a sale. Plus, we'll show you how to leverage data and bridge the gap between sales and marketing.
Interlink isn't just lead generation, it's AI-driven opportunity generation. We move with the times, using our passion and integrity to push boundaries and deliver. Looking for the answer to your sales problems? Let's talk today.
Other content you might like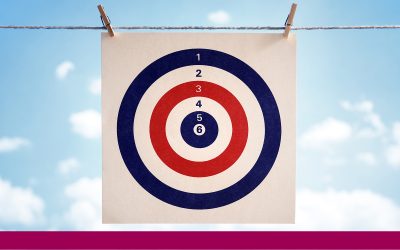 Having trouble hitting sales targets? Constantly finding yourself with poor-quality leads? Think there's no one left to sell to? You're not alone.
read more