If conflict between the two teams arises because of a lack of specific guidelines and knowledge-sharing, a formal document that defines their working relationship can work wonders.
To get marketing and sales on the same page, you should therefore begin with a service-level agreement (SLA).
Why you need an SLA
An SLA helps to break down barriers and create a shared view of the customer journey. It ensures that aligned aims (rather than separate ones) are set in stone, and that both teams understand them.
It'll clearly establish the expectations of each party too, as they work towards specific, measurable goals. In this way, the agreement will save the time and resources that are commonly wasted on trying to resolve disputes.
SLAs often also include how to define, measure and engage with marketing qualified leads (MQLs), along with the role of technologies within that. Ultimately, it will result in higher quality leads, a better hand-off and follow-up process, and more conversions.
Other benefits are:
Boosted productivity
Better credibility (via sales' access to better, more relevant content)
Enhanced decision-making
The success of existing SLAs speaks volumes. Statistics from a HubSpot survey revealed that when marketing and sales teams have this agreement in place, it boosted the ROI of marketing efforts for 65% of businesses.
Creating your SLA
As the disconnect is closely linked to the issues associated with lead qualification, hand-off and follow-up, your SLA should establish:
What counts as a high-quality MQL
How many MQLs marketing should deliver to sales in a specific period (per week/month/quarter)
At what point marketing need to provide sales with the lead hand-off
The time period for the sales team to act on new MQLs
It'd also be helpful to include:
An SLA mission statement
Lead generation tactics and aims
Metrics for tracking progress
Lead evaluation
Any training plans
The SLA should be comprehensive, clear and easy to understand for both departments. The rules within it will need to be reinforced, so that when there's any deviation from them or some sort of conflict, the SLA can be referred to and the situation resolved quickly.
If you do find anything in the SLA isn't working effectively, that's fine. An SLA should have fluidity – where both sales and marketing can make any amendments – so that it adapts and grows as the company does. This is all part of a successful collaboration. Being too rigid or not listening to one another's perspectives will render the SLA pointless.
The importance of CRM tools
The effective use of CRM systems should be included in your SLA. This is because, when they're used correctly, they can help the business successfully meet its goals and create harmony between its teams.
CRM software gives users a holistic, real-time view of every customer. Each department can make quick, well-informed decisions, improving any communications with clients and therefore their experience.
Salesforce statistics show that 73% of marketing departments use a CRM system to develop a shared view of their customers – both amongst themselves and with their service and sales teams. The data also pointed out that overachievers are three times more likely than underperformers to extensively use CRM tools. They're also more satisfied with the level of collaboration with their team and other departments.
The problem is, marketers are very dependent on sales using CRM tools in the right way. InsideView data has revealed that marketing teams want sales to first consistently use their systems (30%), before improving the lead follow-up process (22%).
Download the full ebook on The Disconnect Between Marketing and Sales and learn more about: 
What is "The Disconnect"?
Why is there a disconnect?
Understanding both sides
Bridging the gap the Interlink way
Other content you might like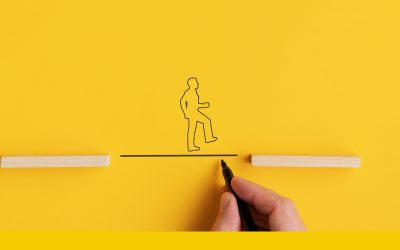 Whilst statistics from MarketingSherpa show that 61% of B2B marketers send all their leads to sales, they also show that only 27% of those leads are considered 'qualified' or 'actively looking to purchase' by the sales team.
read more