Before you can start bridging the gap between your business' marketing and sales departments, you must first know – and care – about 'the disconnect'. Put simply, it's the 'misunderstanding' between the two teams.
The disconnect is the very foundation of marketing and sales' long history of conflict: neither one understands the other, and so neither performs to their full potential. However, when there is a fantastic connection in place, marketing can provide warm, relevant leads that sales can then bring over the line effectively. The underlying factor of this success is collaboration – they both need each other.
When businesses, unfortunately, experience the disconnect, there are three main accompanying side effects:
Distrust
The marketing team delivers leads correctly to sales, but don't trust that they'll actually be followed up on. The sales team has an equal distrust in marketing, believing their leads aren't of a good enough quality. Even if they appreciate each other, and see each other as equals, they can have a warped perception of the other's role if they don't understand the full extent of what they do.
Hostility
This can result in hostility. The separate teams are only focused on their own goals, rather than those they share. This is made worse when they do not support each other, and don't make the effort to understand how the other side operates. Sometimes, there can be a breakdown in communication because both teams are focused on what they're employed to do, which is natural. If this is the case, it could result in elevated levels of hostility.
Business suffering
Ultimately, it is the business that feels the impact. Actions that don't serve the company's needs are often executed. Statistics from a Smart Insights survey reveal that 56% of sales and marketing teams believe they work in silos. This leads to a 4% decline in revenue. On the other side of the coin, those that are aligned experience great opportunity, enabling them to boost annual revenue by 20% on average.
As you can see, the disconnect is very important for future growth. It needs to be dismantled so that teams can work together successfully. But to do so, we must first look at why it has occurred. The next chapter explores the reasons behind the disconnect.
Download the full ebook on The Disconnect Between Marketing and Sales and learn more about: 
Why is there a disconnect?
Understanding both sides
Bridging the gap between Marketing and Sales
Bridging the gap the Interlink way
Other content you might like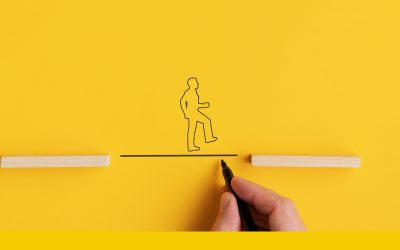 Whilst statistics from MarketingSherpa show that 61% of B2B marketers send all their leads to sales, they also show that only 27% of those leads are considered 'qualified' or 'actively looking to purchase' by the sales team.
read more