Staying afloat and generating value in a gloomy market.
2020 began with a sense of hope and a renewed appetite for growth and innovation for businesses across the globe. Many sectors were upbeat and claimed 2020 to be the year to
watch out for with a promise of growth and profitability. All such hopes started dimming as the news of the novel Coronavirus outbreak started making waves. By the end of March, the
virus had taken shape of a pandemic enforcing nationwide lockdowns, altering life and shaking businesses to its core.
Since then the visuals have been largely blurred. Governments across the globe got into action with swift measures to control the economic turbulence. What followed was an increasing uncertainty in the market with business houses and investors seeking areas which were the safest amidst the fears of the possible business disruptions and a potential
economic recession.
From a leadership perspective, COVID-19 led to unprecedented economic concerns, altering the way how businesses operate. While it has been established that 'Marketing' is
the key to success and an effective marketing strategy decides the future of any business; the Covid-19 attack made the sail difficult for marketers. Success plans were tossed and enablers for new business such as conferences, events and product launches, stood cancelled.
Central to this, a major concern loomed over business houses; how to retain existing and attract new customers and promote products and services? The primary focus was witnessing a major shift; aimed at maintaining the market share amidst these turbulent times. The chaos which came along with Covid-19 put the marketing vertical at the focal
point. The situation called for actions that would be instrumental in determining if the organization comes out of this pandemic unscathed.
Download this whitepaper and learn more about:
COVID-19 Outbreak: A Paradigm Shift for Businesses.
Overcoming the Hurdles: Reimagining Marketing.
Demand Generation: Beginning of 'Virtual Prospecting'.
Beyond the Pandemic: Getting Back on Success Ladder. 
Other content you might like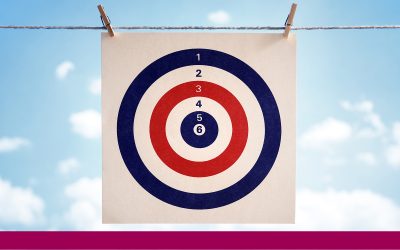 Having trouble hitting sales targets? Constantly finding yourself with poor-quality leads? Think there's no one left to sell to? You're not alone.
read more